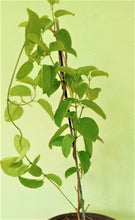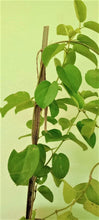 Podapatri / Gymnema sylvestre / Madhunashini - Medicinal Plant
Be the first to review this product Review Now
MRP Rs. 930
( / )
23% off
Inclusive of all taxes and shipping
Genuine Variety Plants with Fertilised Soil & Pot
Secure Plant Packing to Sustain During Transit
Live Chat Support & 7Days Easy Return Policy
Plant care Expert Support for Your Plant Growth
Get it between Oct 02 - Oct 05




The Hindi  name gurmar, Sanskrit - Madhunashini, Telugu - Podapatri , Malayalam - Chakkarakolli.
It has a long history in ayurvedic medicine.
The Plant leaves extract helps to control blood sugar levels by taking orally along with insulin or diabetic medicines.
It also helps in reducing body weight. The extract from the leaves is used to cure allergies, eye diseases, constipation, cough and other viral infections.
Note: Image is for reference purpose only. Actual plant may vary in shape or appearance based on climate, age, height etc
Order today:
To receive your package between and