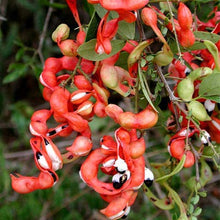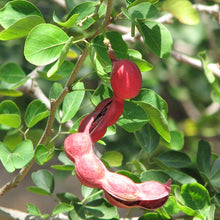 Pithecellobium dulce/Manila tamarind - Fruit Plants & Tree
Be the first to review this product Review Now
MRP Rs. 1,075
( / )
23% off
Inclusive of all taxes and shipping
Genuine Variety Plants with Fertilised Soil & Pot
Secure Plant Packing to Sustain During Transit
Live Chat Support & 7Days Easy Return Policy
Plantcare Expert Support for Your Plant Growth
Get it between Oct 02 - Oct 05




Pithecellobium dulce, commonly known as Manila tamarind, Madras thorn, or camachile, is a small to medium size tree species of flowering plant in the pea family, Fabaceae. Ripe seedpods splitting open to reveal the black seeds surrounded by an edible white flesh, The name Pithecellobium is derived from the characteristic spirally twisted pods taken to resemble a monkey's earring (Greek pithecos, monkey; ellobium, earring). 
Order today:
To receive your package between and
Frequently Asked Questions
Outdoor plants are those plants which grow in direct sunlight, they can be avenue & flowering trees, Palms, Cactus & Succulents, & Ornamental plants also.
In general outdoor plants prefer to grow under direct sunlight, so minimum 5-6hours of direct sunlight is essential for these collections.
Two important things are full sunlight & proper space to grow them because some plants need large space to grow.
Yes, if you are planting too close to the wall, it can damage your wall. Make sure that it is planted 3-4 meter away from the wall, exceptions for Palms & ornamental plants.
Akkal hai k nahi app logo me... aise ped 10rs me milte hai local me..... lootere
Nobody else touch this fruits in our area and lying hude amount of it on land.
In WB Birbhum. .