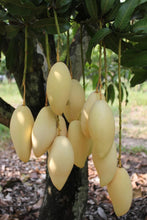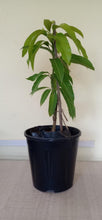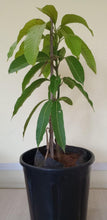 Golden Nam Dok Mai Mango (Grafted) Semi Dwarf - Fruit Plants
Be the first to review this product Review Now
MRP Rs. 2,570
( / )
23% off
Inclusive of all taxes and shipping
Genuine Variety Plants with Fertilised Soil & Pot
Secure Plant Packing to Sustain During Transit
Live Chat Support & 7Days Easy Return Policy
Plant care Expert Support for Your Plant Growth
Get it between Oct 09 - Oct 12




SPECIAL CHARACTER - 
The Nam Dok Mai is a medium-sized plant (up to 6meters in height)

It is an early-midseason variety.

The fruit is elongated, with a prominent beak, and is normally yellow.

It is a polyembryonic seeded variety

.

The flesh of the fruit is known for having very little fiber, a strong and pleasant aroma, and a very sweet taste.

Have a long shelf-life, and is best suitable for all tropical climatic conditions. 
MAXIMUM HEIGHT - Upto 4-6meters.

Read More
Order today:
To receive your package between and