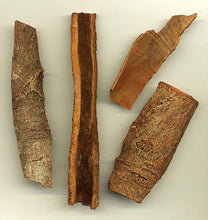 Dalchini/Cinnamomum verum - Kitchen & Spice Plants
Be the first to review this product Review Now
MRP Rs. 1,085
( / )
23% off
Inclusive of all taxes and shipping
Genuine Variety Plants with Fertilised Soil & Pot
Secure Plant Packing to Sustain During Transit
Live Chat Support & 7Days Easy Return Policy
Plantcare Expert Support for Your Plant Growth
Get it between Dec 07 - Dec 10




Cinnamomum verum is called the true cinnamon tree or Ceylon cinnamon tree, is a small evergreen tree belonging to the family Lauraceae. Grows to a medium to a tall sized tree about 6 to 8 meters tall. The leaves and bark are used for flavoring food. Oil is used for local application on certain rheumatic pains. THIS IS MAINLY USED FOR ITS BARK.
CARE TIPS
Grows in dense canopy forests, not found in degraded conditions. So it needs some humidity subtropical humid climate to grow.

Likes good soils with lots of organic Read More
Order today:
To receive your package between and
Frequently Asked Questions
Outdoor plants are those plants which grow in direct sunlight, they can be avenue & flowering trees, Palms, Cactus & Succulents, & Ornamental plants also.
In general outdoor plants prefer to grow under direct sunlight, so minimum 5-6hours of direct sunlight is essential for these collections.
Two important things are full sunlight & proper space to grow them because some plants need large space to grow.
Yes, if you are planting too close to the wall, it can damage your wall. Make sure that it is planted 3-4 meter away from the wall, exceptions for Palms & ornamental plants.
In local market or nursery grafted cinnamon plant available at 150 - 200 and normal 100-150.....plant was good but very much overrated.....high price