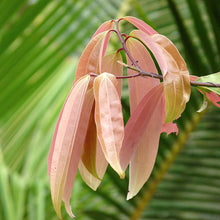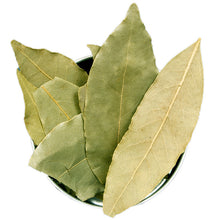 Cinnamomum tamala/Tejpatta/Indian Bay leaf - Kitchen & Spice Plants
Be the first to review this product Review Now
MRP Rs. 1,025
( / )
23% off
Inclusive of all taxes and shipping
Genuine Variety Plants with Fertilised Soil & Pot
Secure Plant Packing to Sustain During Transit
Live Chat Support & 7Days Easy Return Policy
Plantcare Expert Support for Your Plant Growth
Get it between Dec 09 - Dec 12




Tejpatta is botanically known as Cinnamomum tamala from the Lauraceae family. It has many common names such as Tejpatta, Malabar leaf, Indian bay leaf, Tamalpatra, Cinnamon leaf, etc. The leaves are used extensively as a spice. It is a drought-tolerant plant. Grows to a medium to a tall sized tree about 6 to 8 meters tall. Leaves are floppy, very aromatic, long, dark green. THIS IS MAINLY USED FOR LEAF PURPOSES.
CARE TIPS
It is a hardy plant and tolerates a wide range of soil and climatic conditions.

You can grow it easily Read More
Order today:
To receive your package between and
Frequently Asked Questions
Outdoor plants are those plants which grow in direct sunlight, they can be avenue & flowering trees, Palms, Cactus & Succulents, & Ornamental plants also.
In general outdoor plants prefer to grow under direct sunlight, so minimum 5-6hours of direct sunlight is essential for these collections.
Two important things are full sunlight & proper space to grow them because some plants need large space to grow.
Yes, if you are planting too close to the wall, it can damage your wall. Make sure that it is planted 3-4 meter away from the wall, exceptions for Palms & ornamental plants.
Excellent Exotic Flora Nursary
its a great pleasure to mention special thanks for Exotic Flora Team Members. My self i am from Nagpur i am regular buyer. super packing, excellent service an most important distance from Nagpur To Shipping Nursery is near about 1000 km. but plant remain fresh and no damage. its value for money. once again my sincere thanks for entire team
Cinnamomum tamala/Tejpatta/Indian Bay leaf - Kitchen & Spice Plants