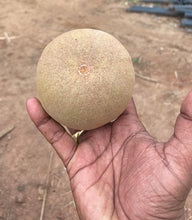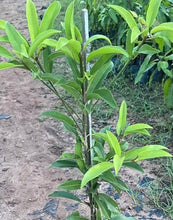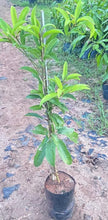 California Sapota/Chikoo-Fruit Plant & Tree.
Be the first to review this product Review Now
MRP Rs. 1,965
( / )
23% off
Inclusive of all taxes and shipping
Genuine Variety Plants with Fertilised Soil & Pot
Secure Plant Packing to Sustain During Transit
Live Chat Support & 7Days Easy Return Policy
Plant care Expert Support for Your Plant Growth
Get it between Dec 07 - Dec 10




SPECIAL CHARACTER OF CALIFORNIA SAPOTA :-
California Sapota/Chikoo is the latest collection  of Sapodila in the Sapotaceae family. This plant is also grown for it's cultivated for fruits. Now it is easily growing  throughout the tropical climate, including Southeast Asia. It grows rapidly and reaches up to 06 to 08 meters  in height with irregular branches and brownish-grey bark. The fruit has numerous common names like  sapote, naseberry, nispero or chicle the leaves are long and slim are evergreen throughout the year.     
 California Sapota/Chikoo is also suitable to grown into 20 inches pot and people who are interested Read More
Order today:
To receive your package between and
California sapota
supplied a Healthy plant of California sapota neatly packed and in perfect healthy condition.
Very Good and healthy plant of California sapota supplied.
The California sapota plant supplied by Exotic Flora was received in perfect healthy condition. I have planted it in my lawn and let's see the result in due course.
California sapota
Quality of Plants in exotic Flora is excellent.