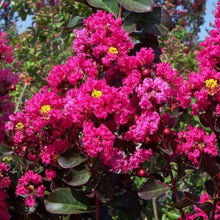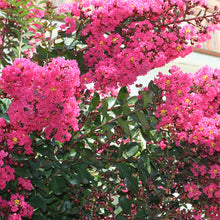 Lagerstromia Pink / Crepe myrtle Pink - Avenue Trees
Be the first to review this product Review Now
MRP Rs. 875
( / )
20% off
Inclusive of all taxes and shipping
Get it between Oct 02 - Oct 05




About the Tree - 

It is also known as the Crepe myrtle tree, its flowers are pink in color.

It is the state flower tree of Maharashtra. 

A very showy, large deciduous tree with a globular crown and cascading branches.

Indigenous (native to India), Flowers are followed by persistent fruit.

Recommended for creating shade, line plantation
It mainly flowers in the month of

 

March, May, June, July, August, September, October

 

depending on the local climates, sometimes it varies.

It is a medium-size tree and can grow between 6-8meters in height & spread.
Order today:
To receive your package between and
Lagerstromia Pink / Crepe myrtle Pink - Avenue Trees