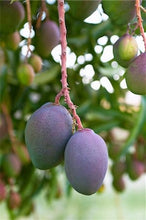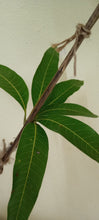 Blue-Mango Fruit plant and Tree
Be the first to review this product Review Now
MRP Rs. 2,830
( / )
23% off
Inclusive of all taxes and shipping
Genuine Variety Plants with Fertilised Soil & Pot
Secure Plant Packing to Sustain During Transit
Live Chat Support & 7Days Easy Return Policy
Plant care Expert Support for Your Plant Growth
Get it between Oct 09 - Oct 12




Exotic Flora now offers the most colourful mango, the Blue Mango. Here are some interesting facts about it...
The Blue mango variety is one of the most eye-catching varieties of the Mangifera family, and it's imported from Vietnam. It grows on regular mango plants.
Blue mangoes are start out green and as they mature; the smooth skin begins to take on a sturdy hue and turns a deep blue like near purple colour. It has an orange flesh that is sweetly aromatic.
It's flesh is a medium orange colour with Read More
Order today:
To receive your package between and