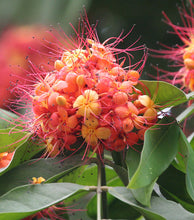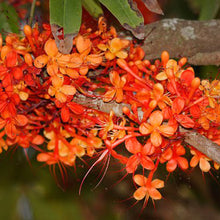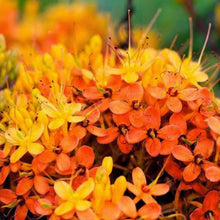 Saraca indica / Sita Ashoka - Avenue Trees
Be the first to review this product Review Now
MRP Rs. 990
( / )
20% off
Inclusive of all taxes and shipping
Genuine Variety Plants with Fertilised Soil & Pot
Secure Plant Packing to Sustain During Transit
Live Chat Support & 7Days Easy Return Policy
Plantcare Expert Support for Your Plant Growth
Get it between Dec 17 - Dec 20




The Asoka tree, botanically known as Saraca indica from the Fabaceae family, it is also called the Sita-Ashok, is a medium-sized evergreen tree with large flame-like scarlet flowers that appear clusters. It is prized for its beautiful foliage and fragrant flowers. Its deep green leaves are copper-colored when young and hang placidly from the branches. It is considered sacred by Hindus and Buddhists and is a common motif in Indian iconography and literature. It also has medicinal uses. 
Its flowering season is around February to April. The Ashoka flowers come in heavy, lush bunches. They are bright orange-yellow in color, turning red Read More
Order today:
To receive your package between and
Frequently Asked Questions
Outdoor plants are those plants which grow in direct sunlight, they can be avenue & flowering trees, Palms, Cactus & Succulents, & Ornamental plants also.
In general outdoor plants prefer to grow under direct sunlight, so minimum 5-6hours of direct sunlight is essential for these collections.
Two important things are full sunlight & proper space to grow them because some plants need large space to grow.
Yes, if you are planting too close to the wall, it can damage your wall. Make sure that it is planted 3-4 meter away from the wall, exceptions for Palms & ornamental plants.